Electro Nests
Nested Buildings ( Electro Nests ) are the latest additions to Origins and they can be built on Electrical Pylons. The nest requires new materials
Notes: To build your level 1 Nested house, you will need to destroy your level one traditional house using the Excavator.
How to craft the new materials:
- To Craft Scrap Connector you need 5x Tin Cans, using the Old Hammer tool
- To Craft Short Planks you need 3x Wood Pile, using the Old Saw tool
- To Craft Metal Supports you need 2x Reinf. Mat. using the Old Pliers tool
- To Craft Long Wood Planks Approach a stack of logs with an Old Saw in your inventory, right click on saw and use it to make long wood planks.
Note: You can find the new tools and some of the the new items in Dr. Ivan and Novistrana Industrial Buildings
Any new un-craftable materials can be found in the world with more chance of spawning in Novistrana 
Required Materials:
Crane:

You need an old rope and old hammer to set up the Crane
Hero/Bandit Nested buildings Stages & Materials needed :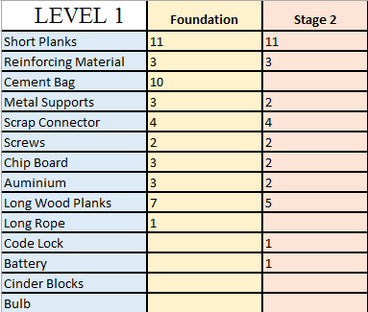 Ad blocker interference detected!
Wikia is a free-to-use site that makes money from advertising. We have a modified experience for viewers using ad blockers

Wikia is not accessible if you've made further modifications. Remove the custom ad blocker rule(s) and the page will load as expected.