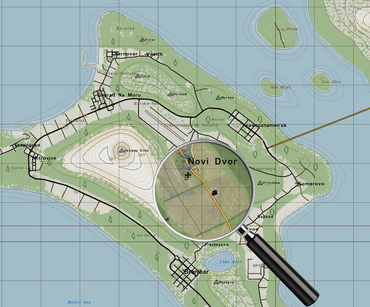 Theres military camp in Novi Dvor's Field,
There's 3 Military trucks (props) in military area, loot is under trucks and next to.
There is also Military Tents but they do not have very good loot (accept one, but has a low chance of spawning anything)
You can find the rarest guns from here.
Weapons you can find at Novi Dvor
Mk12 SPR
SVD
SVD NSU
VSS Vintorez
M4A1 Holo SD
M249 SAW
M60E4
RPK
Mk48 Mod 0
Sa58V CCO
AKS 74UN SD
AK 107 GL
AK 107
AK 107 PSO
PKM
M16A4 ACOG
M16A4 M203 ACOG
M4A3 M203 RCO
Sa-58V ACOG
Bizon SD
Bizon
M24
(Thats not all, but you can edit if you want)
Ad blocker interference detected!
Wikia is a free-to-use site that makes money from advertising. We have a modified experience for viewers using ad blockers

Wikia is not accessible if you've made further modifications. Remove the custom ad blocker rule(s) and the page will load as expected.